Employee Ownership Month provides us with an opportunity to celebrate, reward, and educate employee-owners and the companies they work for. Find sharable resources on the history and importance of the celebration, plus solutions to help you commemorate employee ownership at your company. 
Some of these resources require an active membership to access. Not yet a member? Join or renew for access to all our member solutions and resources. 
The NCEO's Guide to Employee Ownership Month
This PDF includes a summary of some of the information on this page, including the history of the celebration, why it's so important today, and ways you and your company can celebrate.
Click here to download the PDF.
Origins & Importance of Employee Ownership Month
Where Did Employee Ownership Month Come From? 
In this article, NCEO founder Corey Rosen gives a brief history of how the celebration of employee ownership began and why it matters today. 
The Time for Employee Ownership is Now
Learn about exciting new developments in the world of employee ownership and how partnering with their state's employee ownership center has led to the successful conversion of North Carolina's first employee ownership trust (EOT), ShopBot Tools. 
Finding (And Keeping!) Employee-Owners
This resource page (active membership required), which stemmed from our early 2022 Community Conversation of the same name, is designed to give employee-owned businesses concrete ways to take advantage of their built-in ownership edge through the exploration of three topics: recruiting, interviewing/onboarding, and retention.
Recognition of EO Month
Several states have now recognized Employee Ownership Month, including Vermont and Indiana. Emphatic local companies and advocates have also received public proclamations (like in Indiana) and have even helped launch government departments (like in Colorado). Could your state be next? 
You may have a local state employee ownership center that can help you engage your congressperson, mayor, or governor. Visit the Employee Ownership Expansion Network to learn more, or reach out to Tim Garbinsky at [email protected].
Learn from Other Companies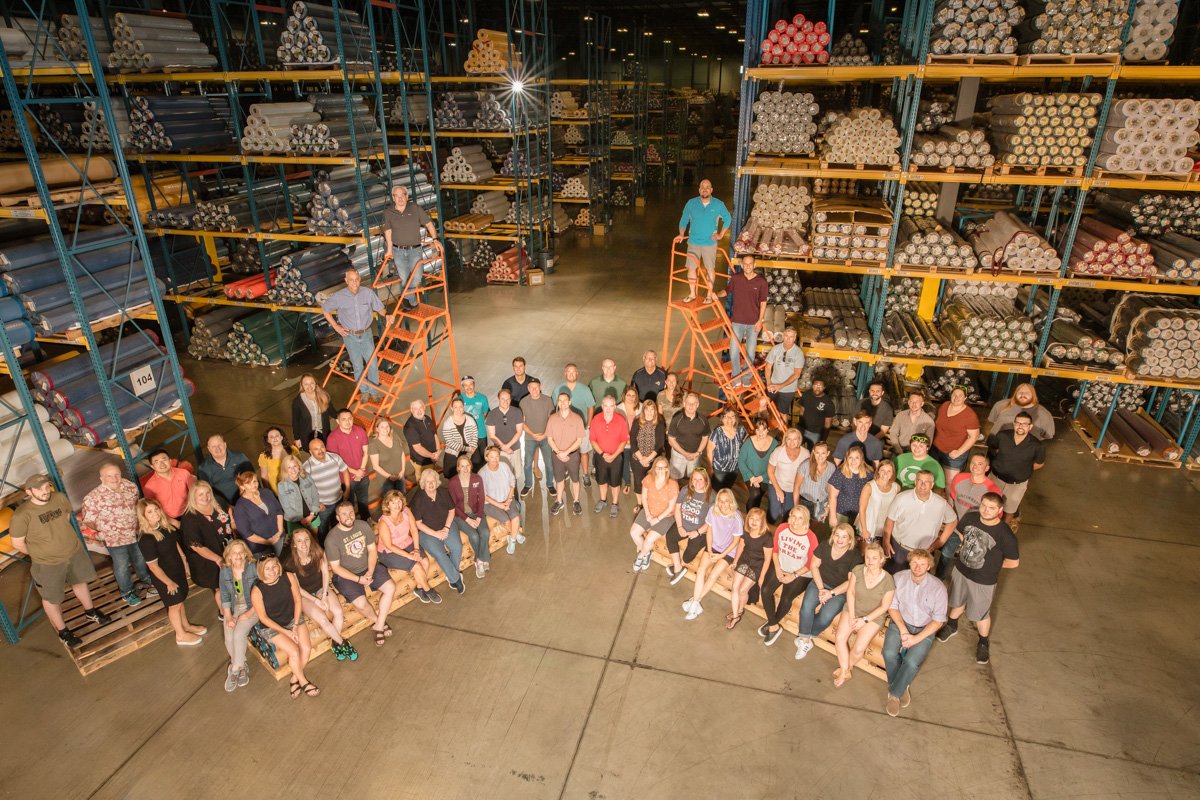 Your Best Employee Ownership Month Yet
Join the NCEO in this webinar replay (active membership required) to hear about what member companies have found makes for a GREAT employee ownership month, no matter what your culture or how long your company has been employee-owned. 
Ownership Culture Insights: Learning from Fellow Employee-Owners
In this blog post, the NCEO's former director of culture and engagement, Dallan Guzinski, reviews the factors that lead to successful relationships within the employee ownership community and how Harpoon Brewery shares insights and experiences with other employee-owners. 
Great Ideas from Prior Innovations in Employee Ownership Award Winners
The NCEO and the Beyster Institute at the Rady School of Management at UC San Diego partner to recognize the innovative achievements of employee-owned companies. This article discusses case study examples for past winners of the award and the innovative practices that have helped these companies succeed and earn recognition. Build on the innovations of companies like GISinc and Oliver Winery and Vineyards!
Other Ideas from Great Employee-Owned Companies
Playing Games to Communicate an ESOP at Morton Buildings
These Employee-Owned Companies Can Help You Celebrate Employee Ownership Month
How ESOP Companies—and Their Employees—Win Together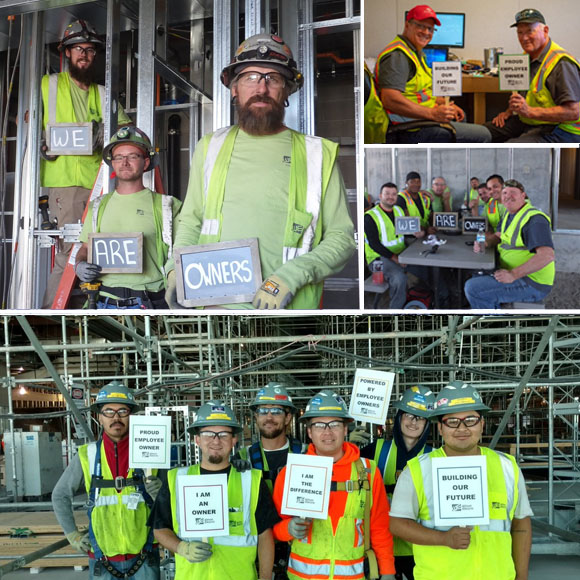 You can also see the results of our #PictureOwnership photo contest on Facebook and Twitter—companies like Davey Tree Expert Co. and Origin Design showcase their celebrations, from pumpkin decorating contests to videos celebrating the legacy of employee ownership. 
Celebrate Employee Ownership Year-Round
Employee Ownership: It's Not Just a Month, It's All Year!
This 2021 webinar (active membership required) discusses ways ESOP companies can communicate, educate, and honor their fellow employee-owners. After all, being an employee-owner isn't just one month, it's all year!
Survey Your Employee-Owners with a Little Help from Your Friends!
Some of the best ideas or solutions attendees get from our conferences come directly from other employee-owners and ESOP companies. This networking and collaboration is a huge part of why so many employee-owned businesses thrive. Our Ownership Culture Survey and networking program can help you put the feedback from your employee-owners to work and find companies with common ground. 
Beyond Engagement
This publication (active member receive a discount) brings together the best ideas from the best companies that have engaged their employees in structured opportunities to identify problems and generate new ideas—and shows you how to make it happen in your own company. The related training (active members receive a discount) is an opportunity to purchase a customizable, interactive presentation on how to generate the most ideas about the most things from the most people. 
Support and inspire your ownership culture efforts by being an NCEO member. Join or renew today.