The NCEO offers several types of training:
Equity Compensation
CEP Institute Exam Prep Course
Preparation for all three levels of the CEP Institute exams, with an extensive bank of practice questions, a practice final exam, webinars, a quick reference guide, and supplementary study documents such as a pyramid exercise worksheet.
ESOP Communications and Culture
It's simple. The most successful ESOP companies are those that generate the most ideas about the most things from the most people. Corey Rosen, the NCEO's founder, can provide a 90-minute, customized live webinar for your company's team to talk about how to make that happen.
Communications Committee Crash Course
Whether you are just getting started or trying to get back on track, this training program offers communications committees from companies of all shapes and sizes a way to learn, engage, and network with others in the employee ownership community.

Diversity, Equity, and Inclusion (DEI) Workshop for ESOPs
While employee ownership itself can play a vital role in improving the material conditions of workers, it alone will not establish and increase diversity, equity, and inclusion (DEI) at your company. Through the 4-workshop series*, participants will learn frameworks, techniques, and approaches for how to make DEI conversations and problem-solving a regular business practice at your company. Check back for more details on future DEI workshops.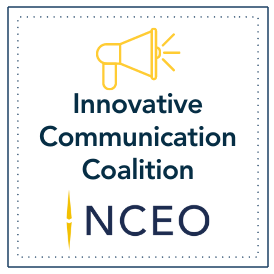 Innovative Communication Coalition
A coalition of employee-owned professions putting their heads together to create and share communication initiatives, activities, and projects that make employee ownership stronger. This group focuses on ideas to build engagement and strengthen ownership culture
Corporate Governance and Boards of Directors
Customized ESOP Board Training
A 90-minute customizable live webinar presented by NCEO founder Corey Rosen. Users will also receive a recorded version.
This course is offered in conjunction with the Private Directors Association. It was created by NCEO founder Corey Rosen, with contributions from other ESOP experts and ESOP companies.
Finance and Fiduciary Topics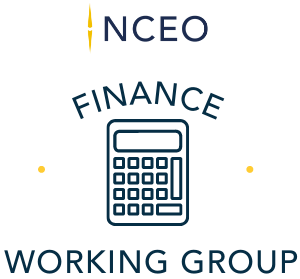 ESOP Finance Working Group
A small group of finance-focused professionals from NCEO member companies discussing tools, ideas, advisors, and governance to help drive the ESOP community forward and integrate finance into all areas of an organization's culture.
Customized Inside ESOP Fiduciary Training
A 90-minute customizable live webinar presented by NCEO founder Corey Rosen. Users will also receive a recorded version.
ESOP Basics
Self-paced online training on ESOPs combining webinar replays with quizzes that include detailed explanations.
Who Should Own Your Business After You
Explore entrusting the legacy of your business to your employees with employee ownership.
Leadership Cohorts
A small, exclusive group of chief executive officers from ESOP companies working together to discuss pressing issues and workshop big ideas.