NCEO Board

Chair
Victor Aspengren is a consultant and board of directors member to the ESOP community. He currently serves on the boards of the 100% ESOP-owned companies Taylor & Martin in Freemont, NE; Rayser Holdings in Cedar Rapids, IA; Oxygen Services in St. Paul, MN; Hyde Engineering in Boulder, CO; and Ciranda in Hudson, WI. He lived the ESOP experience as an employee owner, HR manager. and CEO in ESOP companies involved with manufacturing, construction, health care, and financial services. Victor has been heavily involved in the employee ownership world for more than 20 years. He earned a BS in Sociology from Iowa State University, a Masters of Public Administration from Drake University, and multiple Management Certificates from the University of Nebraska's Graduate School.

Immediate Past Chair
Mary Boettcher, CFO of Realityworks, Inc. a Wisconsin-based ESOP, led the company's implementation and education efforts to instill an employee ownership culture. During her tenure she has established ESOP structure, led ownership through ESOP goals, led the board through fiduciary responsibilities, completed several ESOP transactions, and defined employee roll-out and communication programs. Beyond Realityworks she is passionate about ESOPs and has educated owners and legislators by sharing Realityworks' story and design. She has served on the Executive Committee for the Wisconsin chapter of TEA, has been featured as a presenter at conferences, and completed an interview on CFO.com about ESOPs.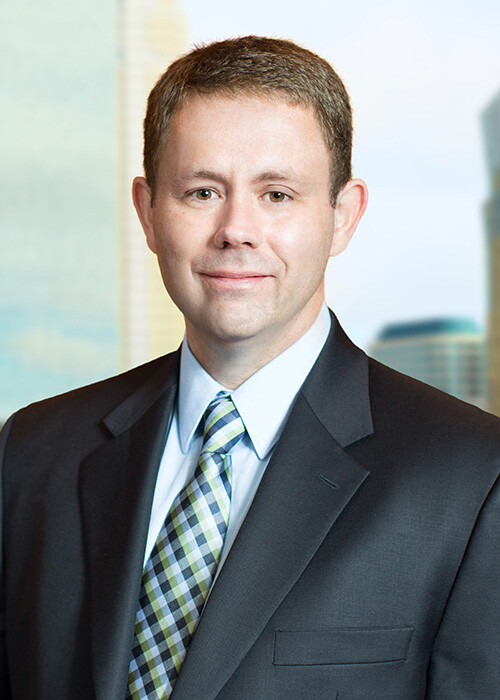 Secretary
Matt leads Chartwell's executive compensation practice. He works with privately-held companies to obtain relevant pay data and achieve key goals for compensation programs, with a special focus on ESOP companies and equity-based incentives. Over the past 25 years, he has worked with companies on all aspects of qualified and non-qualified plan origination, operation, and termination. Matt currently serves on the Board of Directors of the National Center for Employee Ownership as well as the Advisory Committee for Employee-Owned S Corporations of America. He is a frequent speaker and writer on the national level on topics relating to executive compensation, ownership transition alternatives, and qualified and nonqualified plan operational issues.

Executive Committee
Alison Wright is a partner in the San Francisco office of Hanson Bridgett LLP. Alison's practice focuses on the tax, securities, and ERISA aspects of executive and equity compensation (including nonqualified deferred compensation plans, stock compensation plans and employee stock purchase plans) and of traditional employee benefit plans — including 401(k) and other retirement plans — health and welfare plans and cafeteria plans.

Executive Committee
Corey Rosen, Ph.D., is the cofounder and senior staff member of the NCEO. He co-authored, along with John Case and Martin Staubus, Equity: Why Employee Ownership Is Good for Business (Harvard Business School Press, May 2005). Over the years, he has written, edited, or contributed to dozens of books, articles and research papers on employee ownership. He is generally regarded as the leading expert on employee ownership in the world. Rosen received his Ph.D. in political science from Cornell University in 1973, after which he taught politics at Ripon College in Wisconsin before being named an American Political Science Association Congressional Fellow in 1975. He worked on Capital Hill for the next five years, where he helped initiate and draft legislation on ESOPs and employee ownership. In 1981, he formed the NCEO.

Rich has more than 30 years of experience in improving business performance and employee engagement through open-book management (OBM) and employee ownership, with service as a consultant and as a current executive at SRC Holdings Corporation, a 37-year employee-owned company. Rich has been instrumental in the ongoing development of SRC's OBM and employee ownership practices through practical, first-hand experience leading several of SRC's business units. This experience has enabled him to successfully apply the practices of OBM and employee ownership in both small- and large-scale company implementations around the world.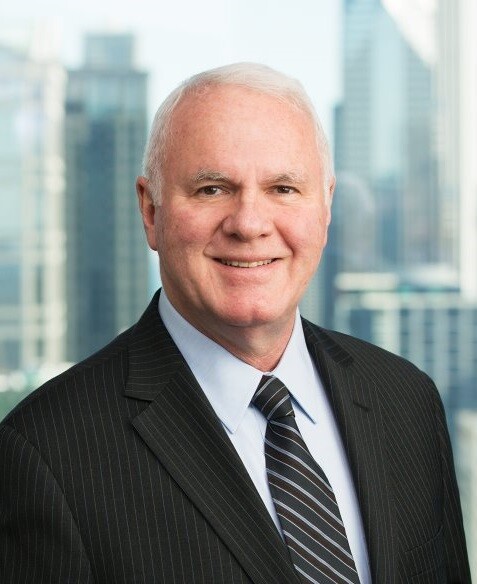 Ted is a partner in McDermott Will & Emery LLP. He focuses on employee benefits and ERISA litigation and has special expertise relating to ESOPs. Ted has defended some of the highest-profile lawsuits involving ESOPs. He represents ERISA and ESOP plan sponsor companies, their directors and officers, plan fiduciaries, administrators, investment advisors, and other service providers in a wide variety of matters, including U.S. Department of Labor investigations and lawsuits brought by plan participants and the DOL.

Amanda has more than 15 years of experience as a marketing professional and is responsible for driving strategic thinking, creative solutions, and innovation across the agency. As vice president of engagement, she is helping to set the course of Butler/Till (and its newly acquired agency Brand Cool). Butler/Till believes that success is based on talent; Amanda is charged with keeping a close eye on ensuring that the culture is preserved. She has helped companies such as Abbott Laboratories, Citrix Online, Rent-A-Center, and Winn-Dixie/BI-LO.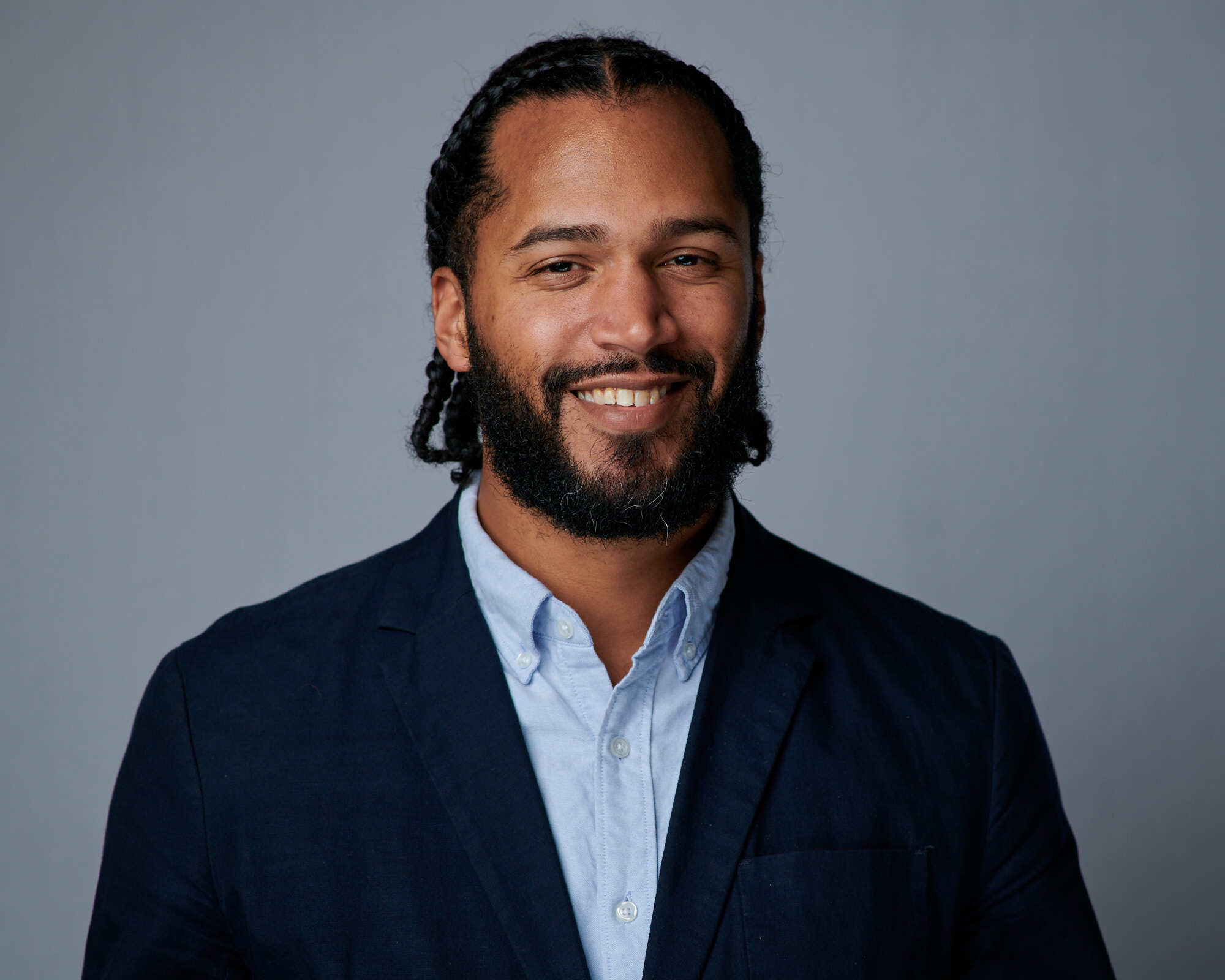 Timothy Garbinsky is the Communications Director at the NCEO. In his role, Tim works with volunteers, allied organizations, and the press to creatively and effectively disseminate information about employee ownership and advance the NCEO's mission. He earned his BA from Duke University in 2009 and has since worked as a content creator and an educator, skills which he transfers to the NCEO. Originally from the D.C. metropolitan area, Tim now lives in California's central valley with his fiancee.

As an equity compensation consultant and in-house administrator since 1999, Achaessa has worked with numerous innovative plans geared toward increasing employee ownership in creative and valuable ways. Her goal as an NCEO director is to start a conversation about equity compensation that goes beyond traditional plans and makes such innovations more well-known, to get private company founders to talk about their reasons for structuring these innovative plans, and to research how these types of plans encourage employee engagement beyond simple stock ownership. Achaessa managed the NCEO's Certified Equity Professional Exam Prep Course from 2011 to 2018, tripling registration revenues and growing student enrollments to 750-plus per year. Between 2015 and 2018, an average 83% of all new CEPs were NCEO Prep Course students. Achaessa is a published author and blogger on equity compensation topics and would be thrilled if all companies were as engaged as ESOP companies.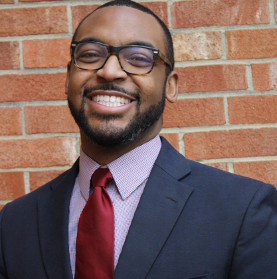 Todd Leverette is Co-Principal of Apis & Heritage Capital Partners and Program Manager of Legacy Business Initiatives at the Democracy At Work Institute. In both roles, he works with businesses, investors, and communities to expand the opportunity of employee ownership for workers of color. Todd is a former Wall Streeter and co-founder of the start-up Your Financial Lane.  He received his JD/MBA from Columbia University and his undergraduate degree from Morehouse College.

Kevin Long is a California State Bar Association Certified Taxation Law Specialist. Kevin and his firm Employee Benefits Law Group PC have been practicing exclusively employee benefits law since 1989. He has been an active supporter and contributing author, and speaker for NCEO since then. Kevin is a co-author of the course book on ESOP plan administration for the American Society of Pension Professionals & Actuaries (ASPPA) ESOP-A Certification Exam. He is an admitted Fellow of the American College of Employee Benefits Counsel (ACEBC) of the American Bar Association. He holds an AV Preeminent rating from Martindale Hubbell, and is listed in Best Lawyers in America. Kevin began his tax career in 1984 in the tax division of Arthur Andersen & Co. Kevin has served on boards of directors of ESOP companies and has formed, organized and served on boards of 501(c)(3) organizations in other fields of public benefit. (And he's a real nice guy.)

Linshuang (pronounced "Lin-Shang") Lu is a Principal at Praxis Consulting Group. She provides organization development, strategic planning, leadership development and culture change services to nonprofits and employee-owned companies. She is passionate about helping organizations develop their leaders and foster deeper staff engagement in order to create better workplaces and achieve greater impact. Linshuang serves on the Ownership Culture Committee of the ESOP Association, and regularly speaks and writes on topics related to employee ownership culture, leadership development, and diversity, equity and inclusion. She has previously served on the Board of the NCEO and the ESOP Association. Linshuang holds a Master of Science in Organization Development from American University.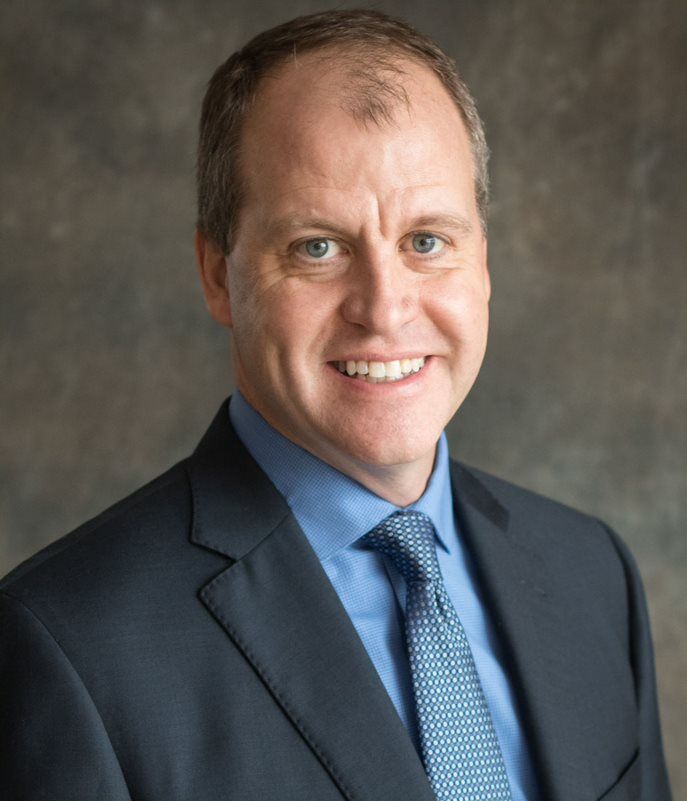 Mike Mallaro, Chief Executive Officer, VGM Group, Inc.

Scott is the founding partner of ESI, which provides financial consulting services to private business, specializing in management buyouts, business valuations, fairness opinions and ESOPs. He is a nationally recognized authority working with hundreds of business owners, has authored five books on mergers, acquisitions, and transaction planning, and he publishes frequently in major professional journals. He graduated from Kenyon College and holds an MBA from Cornell University Johnson Graduate School of Management.

Sandra Reid is the vice president of corporate communications and strategic planning at The Davey Tree Expert Company. Since joining Davey in 1986, Reid has worked in numerous corporate communications and marketing capacities. She has served as editor of the company magazine, The Bulletin,; company spokesperson; manager of public relations; and manager of corporate communications. Reid holds a master's degree in organizational management from The University of Phoenix and a bachelor's degree in business administration, with a dual major in marketing and public relations, from Ohio Northern University. She is affiliated with numerous local, national, and international organizations.

Hugh Reynolds is a retired partner of Crowe LLP, where he was the partner-in-charge of the Benefit Plan Services Group, the Fort Lauderdale office managing partner, and a board member of Crowe LLP.  He has over 35 years of consulting experience regarding compensation, ERISA and ESOPs.  He has served as the chair of the ESOP Association's Administration Advisory Committee.  He is a member of the Employee Ownership Foundation, a board member for Creative Financial Staffing, a 100% ESOP-owned company, and he continues to provide ESOP and other consulting services. 

Bill Roark is co-founder and CEO of Torch Technologies, Inc. Roark has worked diligently to ensure top benefits and working conditions, guiding Torch to national recognition as one of Entrepreneur Magazine's Fastest Growing Companies in America, Forbes' Best Small Companies in America, Principal Financial Group's The Principal 10 Best Companies, 10 consecutive years on the Inc. 5000 list, and recognition by Fortune and Great Place to Work. Locally, Torch has received the Better Business Bureau Torch Award for outstanding business ethics three times. Roark earned a M.S. from University of Kentucky and a B.S. from Cumberland College.

As the NCEO's director of publishing and information technology, Scott is in charge of its publications for sale. He designed and created the NCEO's present line of books and is the author or coauthor of several books himself, including the best-selling An Introduction to ESOPs, Understanding ESOPs, and The Decision-Maker's Guide to Equity Compensation. He is an attorney and served at the U.S. Department of Labor as an attorney-advisor from 1991 to 1993 before coming to the NCEO. Before law school, he earned an MA in music from UCLA, where he served as a teaching associate. Scott is also a Web developer and computer specialist; he created the NCEO's first website in 1994 and has been involved with the NCEO's Internet presence since then.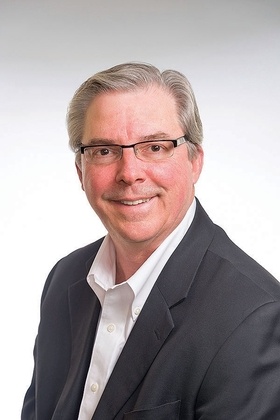 Donald joined Web Industries in 1973 after attending the Florida Institute of Technology. With more than 45 years at Web, he has served as Manufacturing Supervisor, Plant Manager, General Manager, VP of Manufacturing, company president from 1991 – 2015, and CEO from 1995 – 2018. When an employee-owner of Web Industries, his main goal was to grow Web's business while preserving the key company tenets of building healthy relationships, serving customers with excellence, and respecting the inherent worth of individuals. Under Mr. Romine's leadership, Web transitioned into a 100% employee-owned corporation, empowered people to develop their full potential, and expanded the company's capabilities to meet the high-tech needs of its business partners.

Joanne cofounded Swerdlin & Company with her husband Dorn over three decades ago. Swerdlin & Company provides actuarial and retirement plan administration. Involved in new business development and client relations, Joanne has over 35 years of experience in the retirement plan industry, with a focus on ESOPs. Joanne received a BS degree from Georgia State University. She was instrumental in the establishment of the New South Chapter of the ESOP Association and served on the board for several years. She was recently selected to be a trustee for the Employee Ownership Foundation (EOF).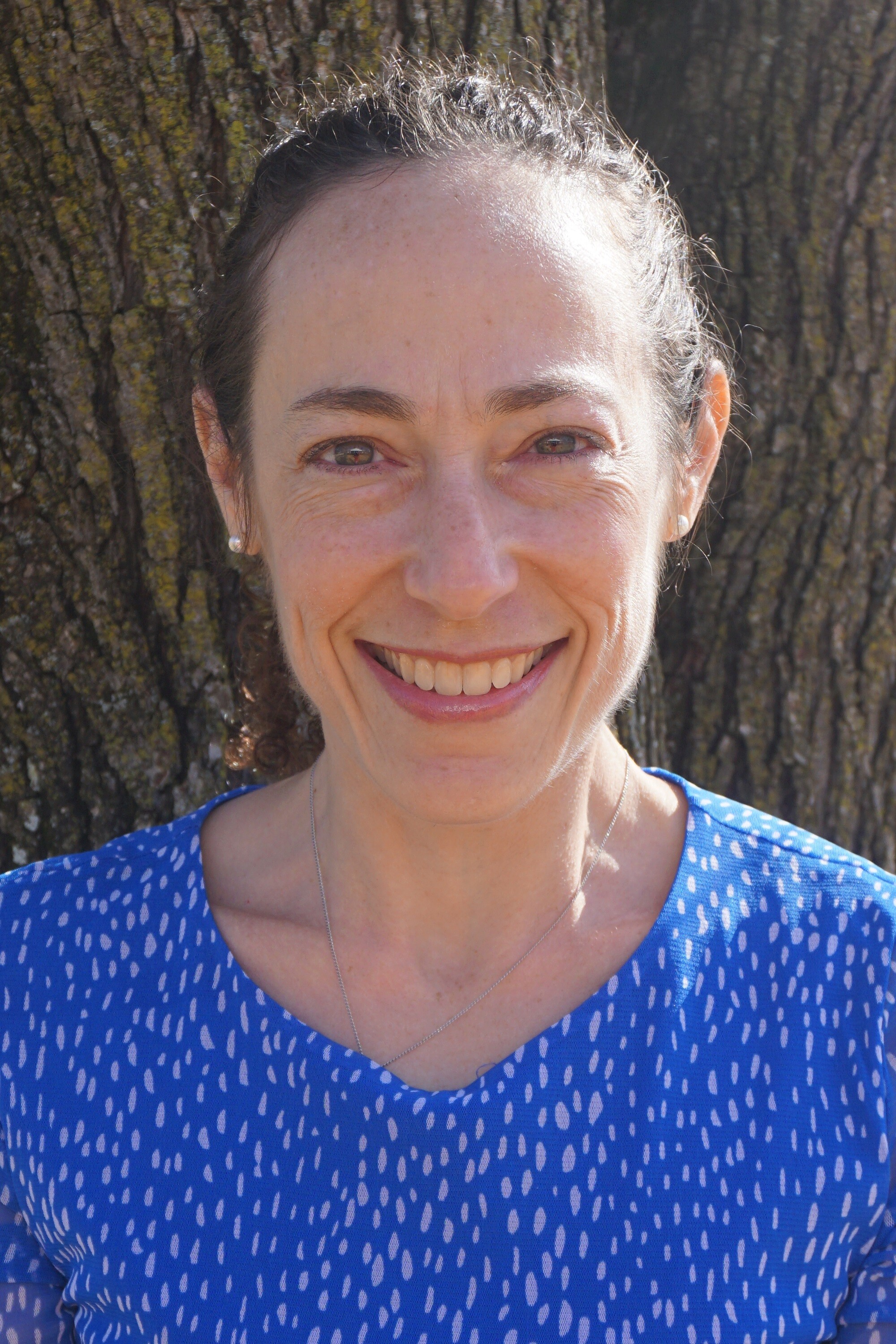 Amanda Wolkowitz, Ph.D. is a Senior Psychometrician at Alpine Testing Solutions, Inc., which is a 100% employee-owned professional services company with about 60 employees. Amanda has been a member of Alpine's ESOP committee and is currently serving her second year as chair of the committee. As a psychometrician, Amanda works with a wide range of organizations on all aspects of the test development cycle.  She also serves as a Psychometric Assessor for the ANSI National Accreditation Board (ANAB) and is a reviewer for Practical Assessment, Research, & Evaluation (PARE).  Amanda has presented and published research on a wide range of psychometric topics. Some of her most recent publications include the topics of alternative item types and equating with small sample sizes. She also was a contributing author to the scoring and equating chapter in the 3rd edition of the Institute for Credentialing Excellence (ICE) Handbook.