NCEO Board

Chair
Victor Aspengren is a consultant and board of directors member to the ESOP community. He currently serves on the boards of the 100% ESOP-owned companies Taylor & Martin in Freemont, NE; Rayser Holdings in Cedar Rapids, IA; Oxygen Services in St. Paul, MN; Hyde Engineering in Boulder, CO; and Ciranda in Hudson, WI. He lived the ESOP experience as an employee owner, HR manager. and CEO in ESOP companies involved with manufacturing, construction, health care, and financial services. Victor has been heavily involved in the employee ownership world for more than 20 years. He earned a BS in Sociology from Iowa State University, a Masters of Public Administration from Drake University, and multiple Management Certificates from the University of Nebraska's Graduate School.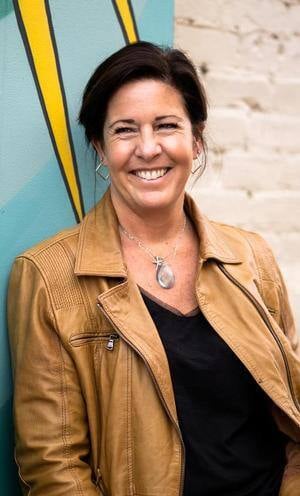 Vice Chair
Jennifer Briggs brings over two decades of practice in executive leadership, human resources, and organizational development from various industries. She served as VP of Human Resources and Organizational Development with New Belgium Brewing for over 12 years and as a consultant with the Beyster Institute, Rady School of Management at UCSD. She now serves as a contract executive and as an independent outside director. Building healthy, profitable, growth-oriented companies with a dedication for integrated impact with shared capital ownership is her passion. She brings a non-traditional leadership viewpoint focused on values, communication, and community.

Immediate Past Chair
Mary Boettcher, CFO of Realityworks, Inc. a Wisconsin-based ESOP, led the company's implementation and education efforts to instill an employee ownership culture. During her tenure she has established ESOP structure, led ownership through ESOP goals, led the board through fiduciary responsibilities, completed several ESOP transactions, and defined employee roll-out and communication programs. Beyond Realityworks she is passionate about ESOPs and has educated owners and legislators by sharing Realityworks' story and design. She has served on the Executive Committee for the Wisconsin chapter of TEA, has been featured as a presenter at conferences, and completed an interview on CFO.com about ESOPs.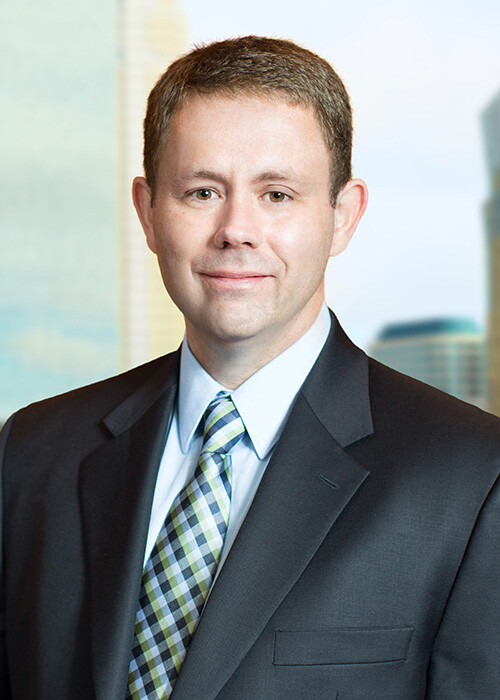 Secretary
Matt leads Chartwell's executive compensation practice. He works with privately-held companies to obtain relevant pay data and achieve key goals for compensation programs, with a special focus on ESOP companies and equity-based incentives. Over the past 25 years, he has worked with companies on all aspects of qualified and non-qualified plan origination, operation, and termination. Matt currently serves on the Board of Directors of the National Center for Employee Ownership as well as the Advisory Committee for Employee-Owned S Corporations of America. He is a frequent speaker and writer on the national level on topics relating to executive compensation, ownership transition alternatives, and qualified and nonqualified plan operational issues.

Executive Committee
Alison Wright is a partner in the San Francisco office of Hanson Bridgett LLP. Alison's practice focuses on the tax, securities, and ERISA aspects of executive and equity compensation (including nonqualified deferred compensation plans, stock compensation plans and employee stock purchase plans) and of traditional employee benefit plans — including 401(k) and other retirement plans — health and welfare plans and cafeteria plans.

Executive Committee
Corey Rosen, Ph.D., is the cofounder and senior staff member of the NCEO. He co-authored, along with John Case and Martin Staubus, Equity: Why Employee Ownership Is Good for Business (Harvard Business School Press, May 2005) and, with John Case, Ownership: Reinventing Companies, Capitalism, and Who Owns What (Berrett-Kohler, 2022). He has written, edited, or contributed to dozens of books, articles and research papers on employee ownership. He is generally regarded as the leading expert on employee ownership in the world. Rosen received his Ph.D. in political science from Cornell University in 1973, after which he taught politics at Ripon College in Wisconsin before being named an American Political Science Association Congressional Fellow in 1975. He worked on Capitol Hill for the next five years, where he helped initiate and draft legislation on ESOPs and employee ownership. In 1981, he formed the NCEO. He serves on seven ESOP company boards.

Rich has more than 30 years of experience in improving business performance and employee engagement through open-book management (OBM) and employee ownership, with service as a consultant and as a current executive at SRC Holdings Corporation, a 37-year employee-owned company. Rich has been instrumental in the ongoing development of SRC's OBM and employee ownership practices through practical, first-hand experience leading several of SRC's business units. This experience has enabled him to successfully apply the practices of OBM and employee ownership in both small- and large-scale company implementations around the world.
Lori Atone is the Learning & Development Director of TVF, a global textile wholesaler that is a subsidiary of Empowered Ventures, a 100% employee-owned holding company. Lori is a passionate believer in employee ownership, not only as a means of wealth creation and succession planning, but as a way to motivate people to do their best work, create a sense of purpose, and help foster connection as human beings. A founding member of the NCEO's Innovative Communications Coalition, Lori has been both a live and virtual speaker at the NCEO's Annual Conference and Fall Forum, as well as for various ESOP Association conferences, including the National Conference. Lori is a member of TVF's vibrant Ownership & Engagement Board (OEB), focusing on ESOP education. She is currently interested in utilizing strength-based assessments to amplify the employee ownership mindset. Lori obtained a MSEd in Learning Design & Technology from Purdue University and a BA in Journalism and Japanese language from the University of Wisconsin, Madison.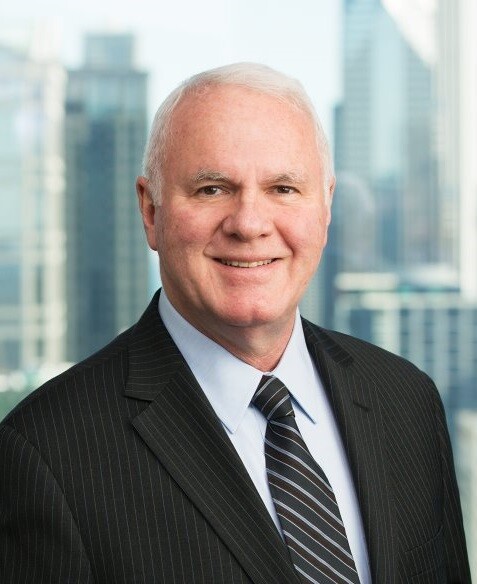 Ted is a partner in McDermott Will & Emery LLP. He focuses on employee benefits and ERISA litigation and has special expertise relating to ESOPs. Ted has defended some of the highest-profile lawsuits involving ESOPs. He represents ERISA and ESOP plan sponsor companies, their directors and officers, plan fiduciaries, administrators, investment advisors, and other service providers in a wide variety of matters, including U.S. Department of Labor investigations and lawsuits brought by plan participants and the DOL.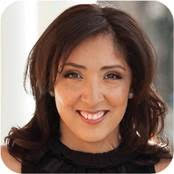 As COO of employee-owned Crêpes à Latte (CAL), Haydee oversees the alignment of the  company's growth strategy. In 2018, she oversaw CAL's transformation into a 100% employee-owned company. The company, which is in experiential hospitality, was awarded the Inc 5000 ranking as one of the fastest-growing companies in America from 2018 to 2020. Haydee has experience scaling the sales, finance, technology, and human resource operations of organizations, and she is passionate about ensuring ESOPs can continue to create generational wealth for their workers and the local communities they serve. Before joining CAL, Haydee Caldero was a cofounder of Dignitas, where she advised a portfolio of 50+ business owners on succession planning, acquisitions and dispositions, corporate finance, and capital structure.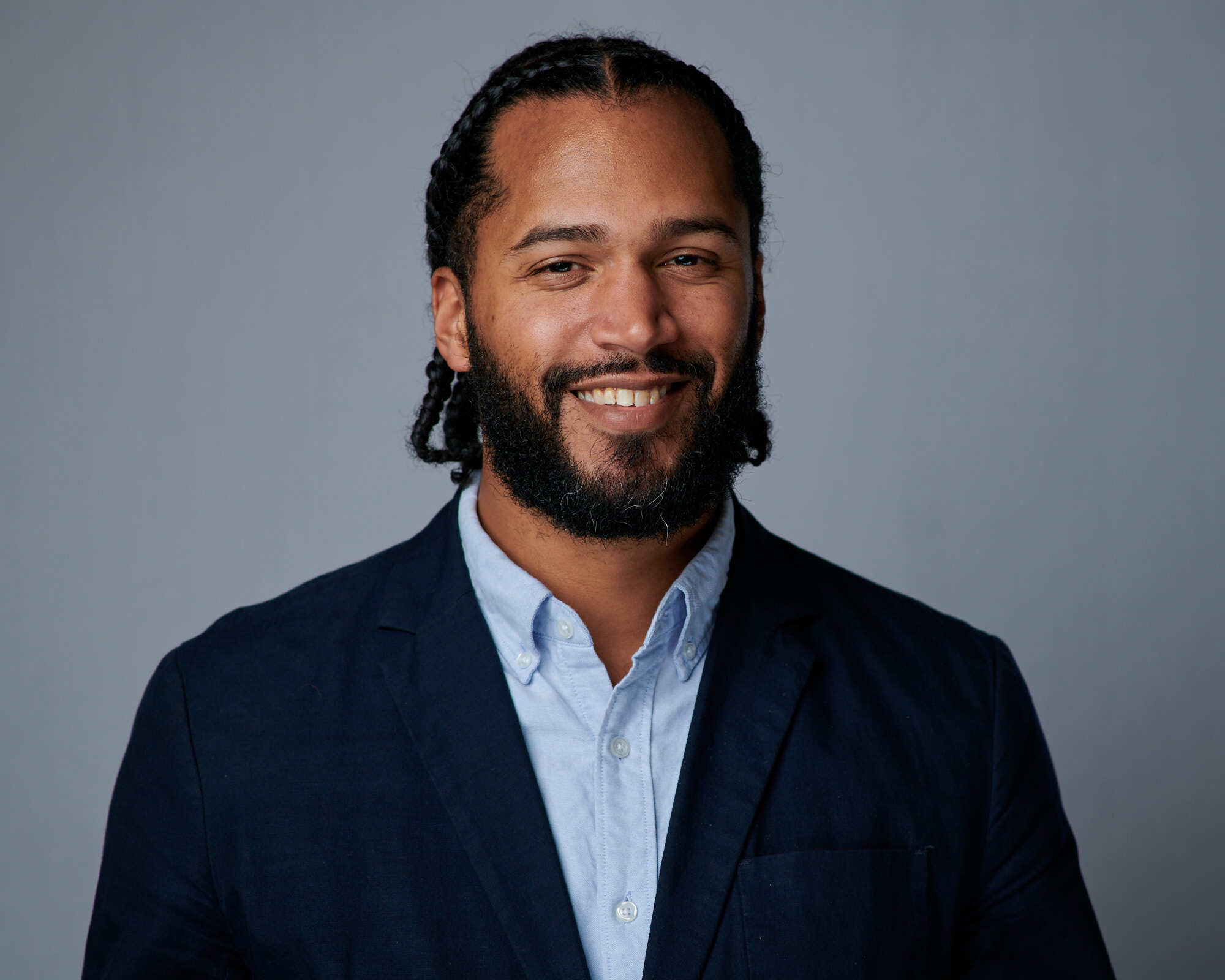 Timothy Garbinsky is the Communications Director at the NCEO. In his role, Tim works with volunteers, allied organizations, and the press to creatively and effectively disseminate information about employee ownership and advance the NCEO's mission. He earned his BA from Duke University in 2009 and has since worked as a content creator and an educator, skills which he transfers to the NCEO. Originally from the D.C. metropolitan area, Tim now lives in California's central valley with his fiancee.
Susan Kildahl is CFO of NHS Northstar, Inc., a disability services provider in northern Minnesota.  Leading the transition of NHS Northstar to an ESOP, she came to see the advantages to ESOP companies when employees understand ESOP structure, culture and financial benefits.  Involvement in the NCEO helped her identify opportunities to make the employee ownership experience even better by helping sellers plan past the transaction, motivating leaders to coach employees to participate through responsible decision making, and educating participants at every level on factors that impact valuation. This led to developing educational sessions that simplify complex financial topics as well as demonstrate how guiding principles can empower decision making at every level.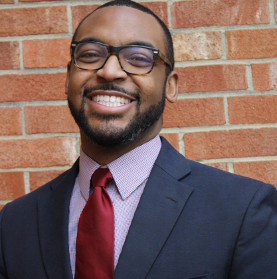 Todd Leverette is Co-Principal of Apis & Heritage Capital Partners and Program Manager of Legacy Business Initiatives at the Democracy At Work Institute. In both roles, he works with businesses, investors, and communities to expand the opportunity of employee ownership for workers of color. Todd is a former Wall Streeter and co-founder of the start-up Your Financial Lane.  He received his JD/MBA from Columbia University and his undergraduate degree from Morehouse College.

Linshuang (pronounced "Lin-Shang") Lu is a Principal at Praxis Consulting Group. She provides organization development, strategic planning, leadership development and culture change services to nonprofits and employee-owned companies. She is passionate about helping organizations develop their leaders and foster deeper staff engagement in order to create better workplaces and achieve greater impact. Linshuang serves on the Ownership Culture Committee of the ESOP Association, and regularly speaks and writes on topics related to employee ownership culture, leadership development, and diversity, equity and inclusion. She has previously served on the Board of the NCEO and the ESOP Association. Linshuang holds a Master of Science in Organization Development from American University.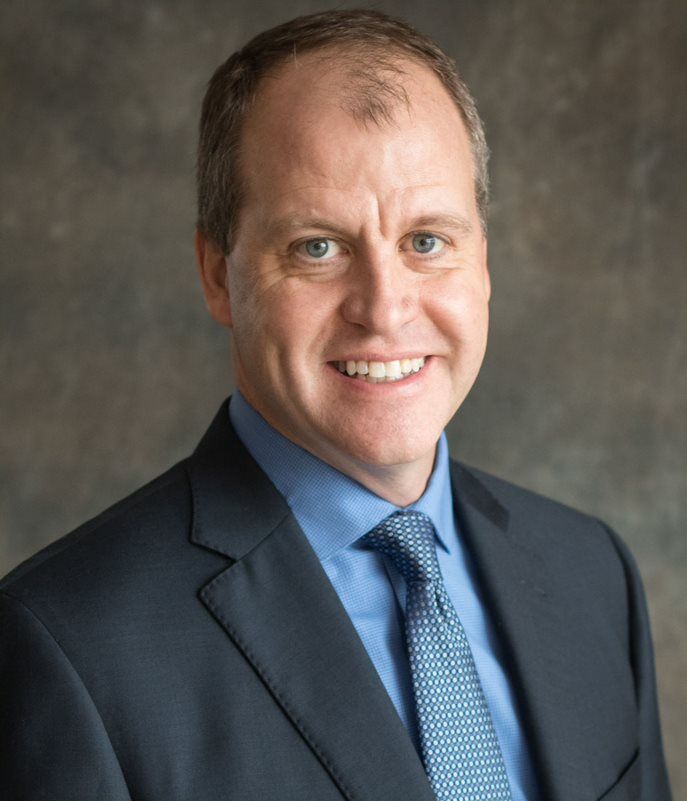 Mike Mallaro is the CEO of VGM Group, Inc., a company built on exceptional service to customers derived from a very high level of employee-engagement. Headquartered in Waterloo, Iowa, VGM has been 100% ESOP since 2008, and has been recognized as a Top Workplace annually for the past decade.  The company provides value-add, outsourced business services, and has 1,500+ employee-owners spread across thirty-five states. Mike also serves as a Director for several companies, including ESOP companies. He has prior experience as CFO, head of merchandise planning & allocation, and as a CPA in a national accounting firm.  Mallaro holds a BBA in accounting from The University of Iowa.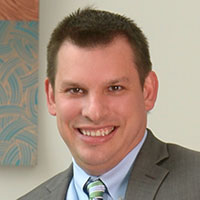 Dan is a partner at Boulay PLLP and the leader of the firm's ESOP practice. He specializes in audit and other financial reporting engagements for public, private and ESOP-owned clients in a variety of industries. Through his work over the past 12 years, Dan has become very passionate about employee ownership and how ESOPs can play a powerful role in closing the wealth gap in the United States. As a member of the NCEO's board, Dan aims to continue to find ways to increase the number of companies that transition from private to ESOP ownership, while counteracting misinformation about ESOPs. Finally, he is committed to providing comprehensive education to new and existing ESOP companies.In his free time, Dan enjoys spending time with his family, golfing, traveling, and coaching and playing hockey.

Scott is the founding partner of ESI, which provides financial consulting services to private business, specializing in management buyouts, business valuations, fairness opinions and ESOPs. He is a nationally recognized authority working with hundreds of business owners, has authored five books on mergers, acquisitions, and transaction planning, and he publishes frequently in major professional journals. He graduated from Kenyon College and holds an MBA from Cornell University Johnson Graduate School of Management.

Hugh Reynolds is a retired partner of Crowe LLP, where he was the partner-in-charge of the Benefit Plan Services Group, the Fort Lauderdale office managing partner, and a board member of Crowe LLP.  He has over 35 years of consulting experience regarding compensation, ERISA and ESOPs.  He has served as the chair of the ESOP Association's Administration Advisory Committee.  He is a member of the Employee Ownership Foundation, a board member for Creative Financial Staffing, a 100% ESOP-owned company, and he continues to provide ESOP and other consulting services. 

As the NCEO's director of publishing and information technology, Scott is in charge of its publications for sale. He designed and created the NCEO's present line of books and is the author or coauthor of several books himself, including the best-selling An Introduction to ESOPs, Understanding ESOPs, and The Decision-Maker's Guide to Equity Compensation. He is an attorney and served at the U.S. Department of Labor as an attorney-advisor from 1991 to 1993 before coming to the NCEO. Before law school, he earned an MA in music from UCLA, where he served as a teaching associate. Scott is also a Web developer and computer specialist; he created the NCEO's first website in 1994 and has been involved with the NCEO's Internet presence since then.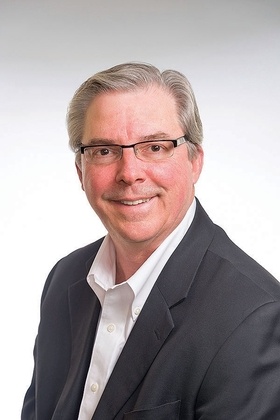 Donald joined Web Industries in 1973 after attending the Florida Institute of Technology. With more than 45 years at Web, he has served as Manufacturing Supervisor, Plant Manager, General Manager, VP of Manufacturing, company president from 1991 – 2015, and CEO from 1995 – 2018. When an employee-owner of Web Industries, his main goal was to grow Web's business while preserving the key company tenets of building healthy relationships, serving customers with excellence, and respecting the inherent worth of individuals. Under Mr. Romine's leadership, Web transitioned into a 100% employee-owned corporation, empowered people to develop their full potential, and expanded the company's capabilities to meet the high-tech needs of its business partners.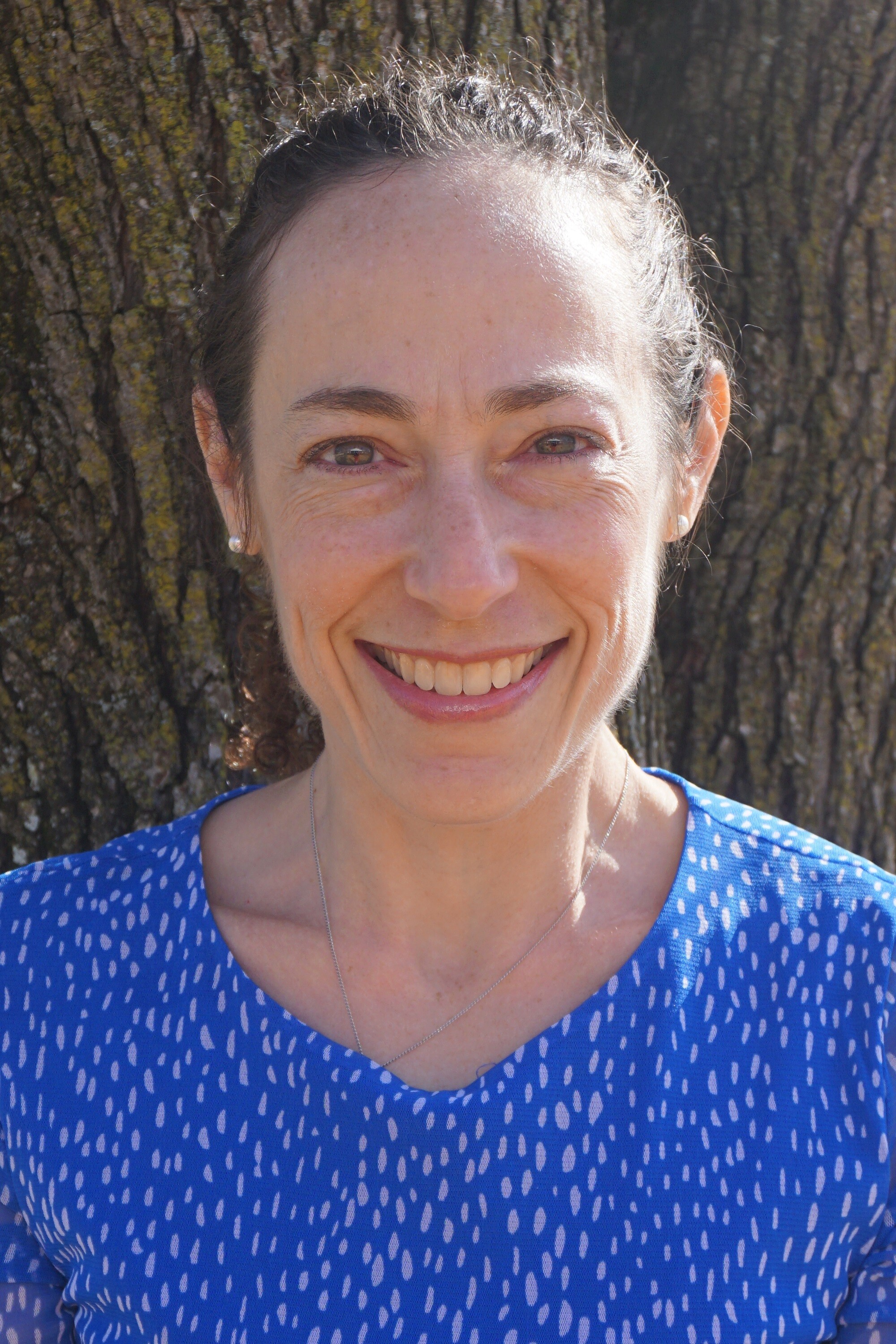 Amanda Wolkowitz, Ph.D. is the Director of Psychometrics in the Licensure and Certification division of Data Recognition Corporation (DRC). Before joining DRC, Amanda was a Senior Psychometrician at Alpine Testing Solutions, Inc. (Alpine), which is a 100% employee-owned professional services company with about 60 employees. At Alpine, Amanda was a 4-year member of the ESOP committee and was chair for two of those years. As a psychometrician, Amanda works with a wide range of organizations on all aspects of the test development cycle.  She also serves as a Psychometric Assessor for the ANSI National Accreditation Board (ANAB) and the Accreditation Board for Specialty Nursing Certification (ABSNC). She is a reviewer for multiple journals and has presented and published research on a wide range of psychometric topics.