An Inspiring Story from the Front Line
Ashleigh Walters, the president of Onex, Inc., will detail the story from her new book Leading with Grit and Grace at two upcoming NCEO events. This story recounts how she and her husband converted their family-owned manufacturing company to ESOP ownership in the middle of a global health crisis.
Her first appearance at NCEO will discuss why and how to sell your business to an ESOP at our free "Is an ESOP Right For You?" webinar scheduled for February 25. We invite business owners to register to hear directly from an owner who has been through this recent transition.
On April 20, she will return to the NCEO as the keynote speaker at the 2021 Annual Employee Ownership Conference. She will discuss Onex's journey to a culture of ownership with more engaged and committed employees than ever before. The keynote is titled "Culture Shift: Leading with Empathy and Compassion." You will leave with practical tools and strategies that can help grow your own business. 
Registration for the conference is currently open. We've made it easy for you to bring your entire team—register four people today, and the fifth registrant is entirely free!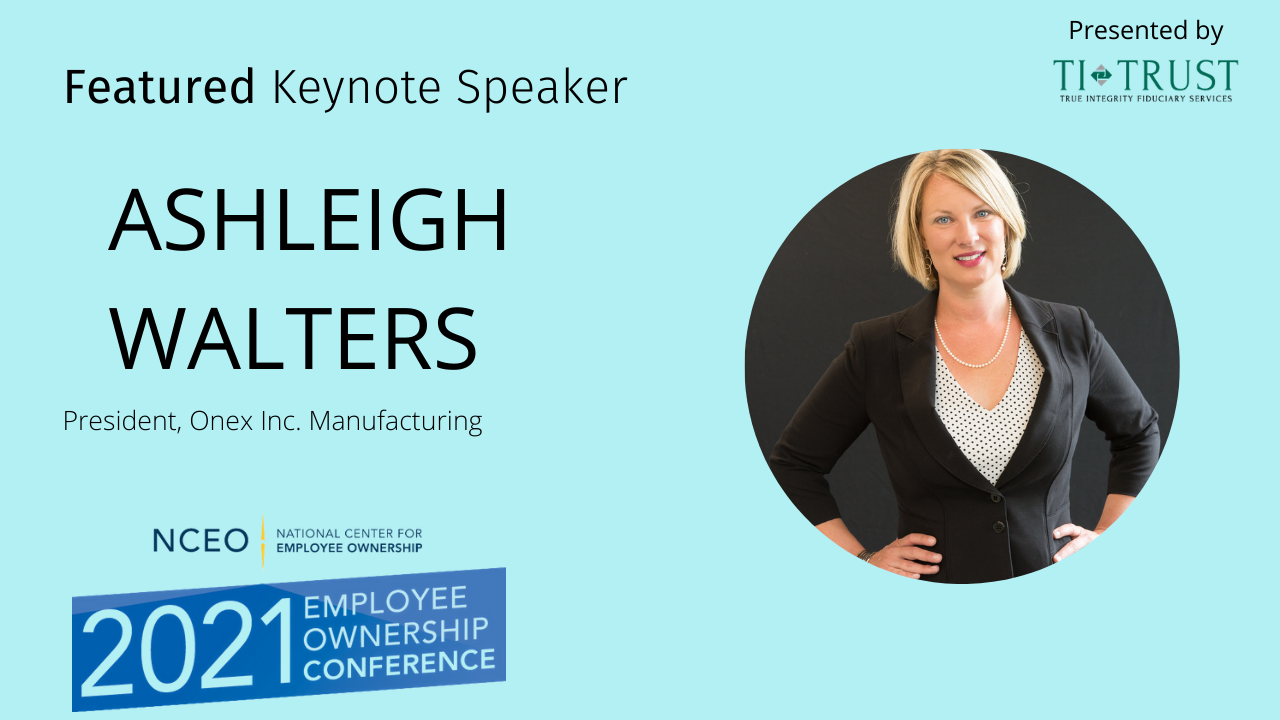 At the NCEO, our mission is to help make employee ownership thrive, and one way to do that is to highlight the shining examples we can all learn from. So we give an enormous thank you to Ashleigh and Onex Inc., not merely for their participation in these events but for being an excellent example of a successful employee-owned company.