Get the CEPI Exam Prep Course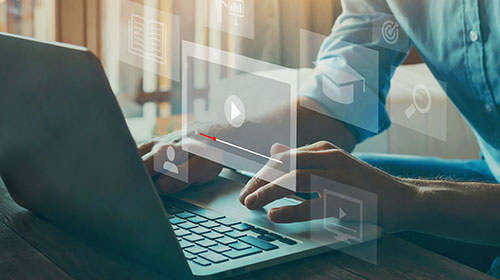 The NCEO's CEP Institute Exam Prep Course is a complete educational tool that combines the benefits of online learning with hundreds of sample practice questions. CEP candidates enrolled in our preparation course receive (1) access to our online learning environment with a multitude of sample questions, answers, and explanations; (2) a final exam; (3) question review Webinars presented by leading experts; (4) a Quick Reference Guide for use during studying; and (5) supplemental study documents.
Order the CEPI Exam Prep Course (closed now, will open for the spring by March 2024)
Book Links and Discount Code for Students Buying Print Copies

The NCEO publishes almost all of the texts by the Certified Equity Professional Institute (CEPI) in its industry-standard certification programs. CEP students no longer have to buy books from us; the CEPI licenses the books from us and provides free digital access to you after you register and pay for the exam. Holders of CEPI certifications also receive digital access from the CEPI. However, we sell print versions to those who like to use a printed reference. (We do not sell Consider Your Options because we do not publish it; you can buy it on Amazon, etc.)
If you are a CEPI student but are not an NCEO member, use the coupon code CEPIstudent in checkout to discount the books to NCEO member prices.
Required for all CEP levels (1, 2, and 3) and the AECA (these are the 2023 editions; the 2024 editions will be available in early 2024):
The Stock Options Book, 23rd ed. (2023)
Selected Issues in Equity Compensation, 19th ed. (2023)
Equity Alternatives, 20th ed. (2023)
Required for CEP levels 2 and 3, and the AECA:
Accounting for Equity Compensation, 19th ed. (2023)
CEPI Exam Discount for NCEO Members
The NCEO is on the CEPI Advisory Board, and the CEPI extends a discount to NCEO members (see below for eligibility). This opportunity saves you $200 on new Level 1 exam registration fees. To take advantage of this offer, contact the CEPI at 408-554-2187.
Note: Eligible registrations include new Level 1 registrations for individuals who are involved in administering or managing their own company's equity programs. This cannot be combined with any other discounts. Deferrals and re-tests are not eligible for a discount. Individuals already registered are not eligible for a retroactive discount. Candidates from service providers do not qualify. Questions regarding eligibility can be directed to the CEPI at 408-554-2187.